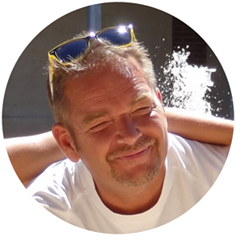 Who are we?
We are Desiree and Peter, married, parents of two sons and living in Pego. A lovely and lively village on the Costa Blanca North.
When we go on holiday, we prefer renting a house or apartment as we enjoy doing our own thing and eating where and when we want.
Unfortunately, often enough when arriving at our holiday stay, we found a rather dirty accommodation and had to start our holiday with cleaning, contacting the owners to inform them of defects or incomplete household goods etc. Not something you would like to start your well-deserved holiday with.
As owner of a holiday let, you are sure to want to make a good impression so that the person/party renting will spread the word and return to your apartment or villa.
Now this is what we can arrange for you. Service and integrity are extremely important to us and we are only really satisfied when everything is as it should be.
Would you like to receive more information, a quotation or perhaps a personal appointment, then please feel free to contact us.
We look forward to helping you too.